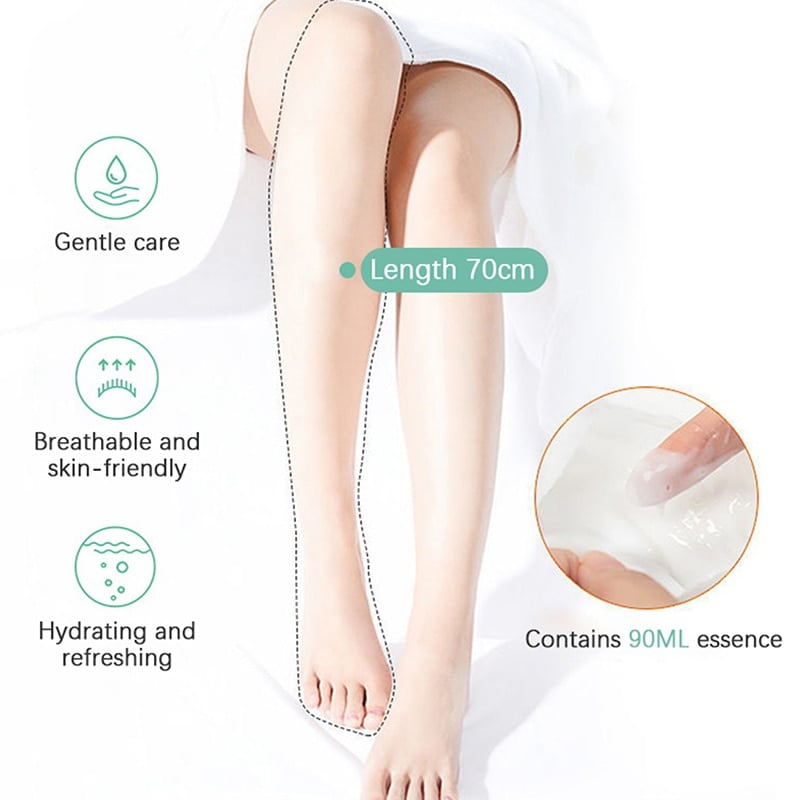 Efficacy:

Reduce printing

brighten joints,

repair chicken skin

improve roughness

How to use:
1. Wash your feet/hand dry and cut open the seal of this product
2. Put on the feet/hand mask, fix the feet/hand mask with self-adhesive, lightly press the outer layer of the membrane cloth with your hands, so that the feet/arms are in close contact with the membrane cloth essence
3. After about 15-20 minutes, you can take off the feet/hand mask and rinse with water and dry it.

Description:
100% brand new quality
Ingredients: Colostrum, Rose, Niacinamide
Size: As shown(1in=2.54cm)
Spec: 2pairs, 5pairs, 10pairs, 15pairs, 20pairs