🎅Looking for amusing Christmas cards which will make your friends and family laugh?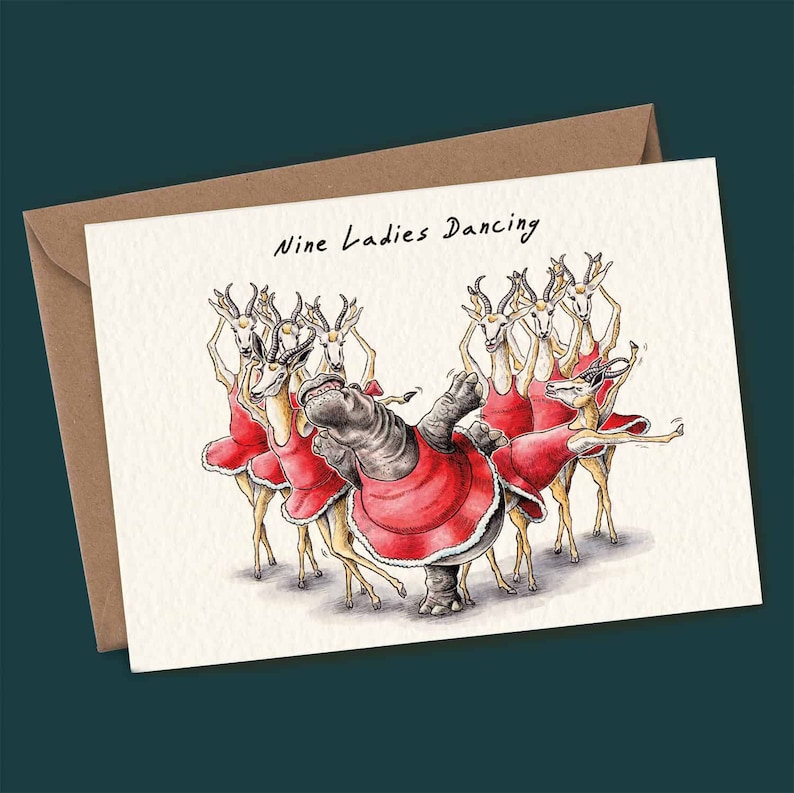 🎁NEW for 2022, we bring to you, the FULL Twelve Days of Christmas Set! 12 Drummers Drumming, 11 Pipers Piping, 10 Lords a-Leaping, Nine Ladies Dancing, Eight Maids a-Milking, Seven Swans a-Swimming, Six Geese a-Laying, Five Gold Riings(!)... Four Calling Birds, Three French Hens, Two Turtle Doves, and a Partridge In a Pear Tree!
🎁Perfect gift: the perfect luxury Christmas card set for anyone who wants to spread some festive cheer and make their friends and family laugh this Christmas. In this set you get one of each of these daft designs (12 cards in total).

-Blank inside, these cards are ready for you to write your own message.

🎁-High Quality, thick, slightly textured ivory coloured card stock (300gsm).
🎁-Sustainably sourced card - FSC Approved. Our printers are also part of the UK Woodland Carbon Scheme (our printers offset carbon usage with planting trees).

🎁-Recycled Kraft Envelopes provided with each card.
🎁-NO Plastic Packaging, and sent in a hard backed mailer for protection.